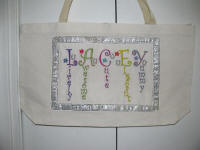 Sharon
What a fun bag! and all those positive words - Lacey is sure to take this everywhere!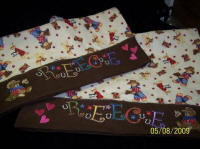 Lauri G.
Colorful and fun! I just love this bag.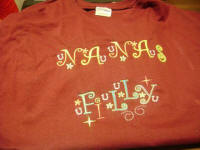 Shiela B.
Shiela has made a fun colorful t-shirt for her lucky Filly!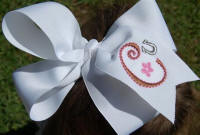 Kim H.
Perfect bloomers for the active young cowgirl! and a bow to match!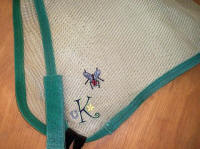 Pam K.
Embellished her flymask with her initial. Now when the horses play, everyone will know who this mask belongs to.
Kur
Pass the buck! Cute tee for any horse lover.
Bucking horse is from JD244 Sparling Accents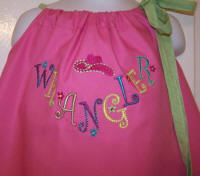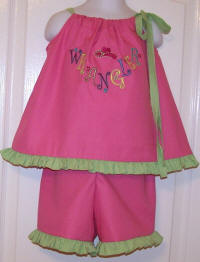 Debra C.
Every Little Wrangler Girl will want to wear this cute outfit - Colorful and fun!
Cowgirl Hat is from JD244 Sparling Accents